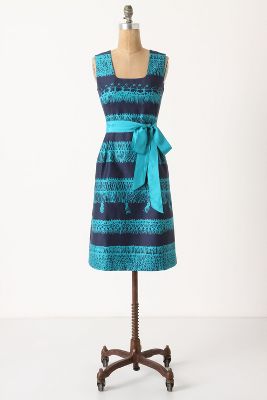 Anthro - Traced Trimmings Dress (no longer available)
My mom bought me this FABULOUS dress from Anthropologie for my birthday! It was cold and rainy yesterday, so this is how I worked it up for the colder weather.
Dress: Anthro Traced Trimmings
Cardigan: New York and Company
Shoes: TJ Maxx
Dressing up and wearing heals just makes me happy. I had a great day on February 29, not only because it was my birthday, but because I felt great in this outfit too!